1 Dead, 4 New Births in Delaware
April 19, 2016 -
Taj Palace
on Kirkwood Highway has passed away.
But fans of Indian cuisine don't have to mourn its loss.
Four more Indian restaurants are opening in Delaware.
Four New Babies
Bawarchi Biryani Point
is taking over the place of Taj Palace at 2628 Kirkwood Highway in the Meadowood Plaza II.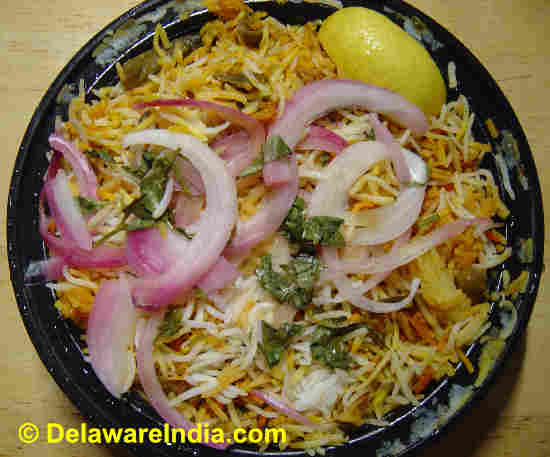 Bawarchi Biryani Point, a restaurant chain from Plano (TX), is currently doing renovations to the Taj Palace building and will soon start serving Hyderabad Dum Biryani and other items.
It's not clear if Bawarchi Biryani Point will offer a lunch buffet or just a Thali/combo.
A few miles down the road, South Indian restaurant
Godavari
has opened at 3615 Kirkwood Hwy in Wilmington.
Godavari
, which has taken over the place that
Szechuan
Chinese Restaurant used to occupy, offers a South Indian lunch buffet plus a variety of Dosas and Hyderabad Dum Biryani.
Masala Kitchen
vegetarian restaurant has already opened its doors on busy Market Street in downtown Wilmington.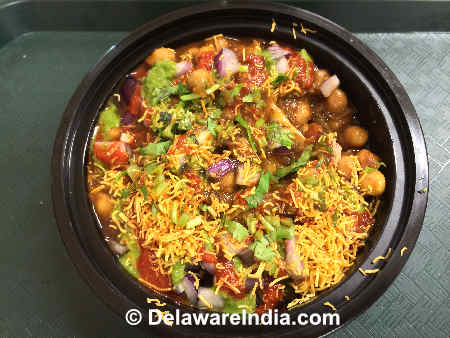 There's also talk of a Bawarchi Biryani Point outpost coming up in the state capital Dover.
Market Potential?
Now comes the $64,000 question.
Is there a market for so many Indian restaurants when the current ones don't seem to be attracting too many customers.
The U.S. economy is still in an iffy state and Americans are not eating out at ethnic restaurants as much as they used to.
Depending on Indian diners for the bulk of the business may not prove to be a wise move.
Also, Delaware has not witnessed a huge increase in the population of Indians in recent years.
Gujaratis and North Indians still account for the majority of Delaware's
desis
and it's uncertain if these communities will patronize South Indian restaurants in a big way.
Let's wait for the dust to settle and see what kind of response Godavari and Bawarchi Biryani Point get.
But the biggest
achilles heel
of Indian restaurants is rude service. It'll be interesting to see if the newcomers are different on the service front.
Existing Indian Restaurants
Besides the newcomers Godavari, Masala Kitchen and Bawarchi Biryani Point, Delaware is already home to 21 other Indian restaurants:
Wilmington
Star of India, Palace of Asia, India Grille, Bawarchi Indian Cuisine, India Palace, Kutir, Zaika (2 locations)
Newark
Indian Sizzler, Basant, Tavva, Tandoori, Maharaja, Lasani, Paradise Biryani, Tandoori, Maharaja
New Castle
Masala Kitchen and Tara's Kitchen
Hockessin
Dover
Flavor of India and Kabab Korner
Plus,
Wegman's
just across the Delaware state line also offers Indian vegetarian and meat curries and bread at its sprawling store in Glen Mills, PA.
There's also a section with plenty of seats for those who prefer to dine-in at Wegman's.