New Castle Farmers Market
The New Castle Farmers Market - open Friday through Sunday - offers a rich shopping opportunity for Indians living in the area.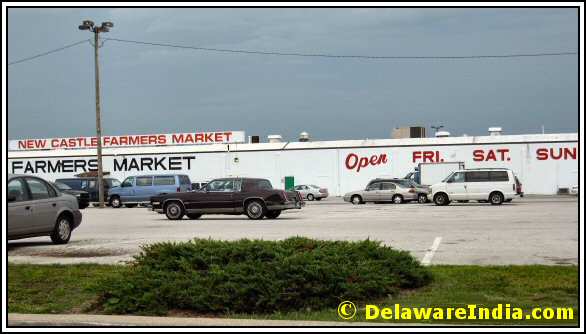 Fresh vegetables, bread/cheese/honey, pizzas, fresh juice, dollar stores, excellent hot dogs and fried vegetables, poultry and pork, and a photo center are just some of the stores at the New Castle Farmers market.
Indian Vegetables & Chaat
Indian vegetables like Tindora (called Kovakaya in Karnataka and Dondakaya in Andhra) Bhindi, Brinjal, Green Banana, Coriander, Methi leaves, Spinach, Sorakaya, small green Chilli, Chama Gadda or Yam are all available at the Farmers Market.
There's also an auto parts store, furniture store, a barber shop and an electronics store.
Hey, there is an Indian restaurant
Masala Kitchen
in New Castle Farmers Market that serves Samosa Chaat etc.