Delaware Indian Restaurants, Hindu Temples etc
The
Asian-Indian
community is thriving and growing in Delaware.
According to the 2010 U.S. Census, Indians account for the largest chunk of the Asian population in the First state.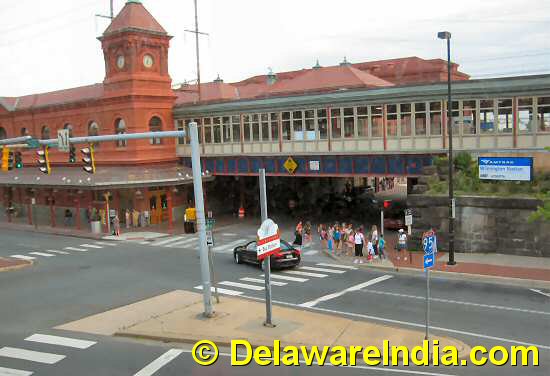 Amtrak Station in Downtown Wilmington
Of the 28,549 Asians in Delaware, 11,424 are Indians.
Indians live mostly in New Castle county followed by Kent County and a few families in Sussex.
With the growth in the numbers of Asian-Indians, we also see a noticeable increase in the number of Indian restaurants and grocery stores in Wilmington and Newark.
By our count, there are 14 Indian restaurants in Delaware including two in the state capital Dover.
Paradise Biryani Pointe
and
Flavor of India
(both in Newark) and Bawarchi in Wilmington are the newbies.
Movie theatres in Newark now screen the latest
Bollywood
, Tamil, and Telugu films.